LAUSANNE, November 25, 2019 – After another inspiring year of sport and sports journalism, AIPS opens the usual end-of-the-year poll to choose the very best from this rich and exciting year of sport.
AIPS members from all over the world can vote for the Best Athletes, Team, and Press Facility of 2019. This latter category will award the sporting event that provided the best working conditions for journalists this year.
AIPS will provide a global perspective on this year of sport and journalism, counting on the vote of its vast network of professionals across the world.
The vote deadline is on December 28 at 0:00 CET.
Here is the list of the Best Athletes, Team and Press Facility of 2019:
Best Female Athlete of 2019 Best Male Athlete of 2019
Ash Barty (Australia) - Tennis
Bianca Andreescu (Canada) -Tennis
Clarisse Agbegnenou (France) -Judo
Dalilah Muhammad (USA) - Athletics
Darja Bilodid (Ukraine) - Judo
Dina Asher-Smith (UK) - Athletics
Dorothea Wierer (Italy) - Biathlon
Katie Taylor (Ireland) - Boxing
Katinka Hosszu (Hungary) - Swimming
Lisa Carrington (New Zealand) - Canoeing
Megan Rapinoe (USA) - Football
Mikaela Schiffrin (USA) - Alpine Ski
Regan Smith (USA) - Swimming
Risako Kawai (Japan) - Wrestling
Sanita Pušpure (Ireland) - Rowing
Shelly Ann Fraser-Pryce (Jamaica) - Athletics
Simone Biles (USA) - Gymnastics
Therese Johaug (Norway) -Norway
Yulimar Rojas (Venezuela) - Athletics
Best Male Athlete 2019
Isaquias Queiroz (Brazil) - Canoeing
Adam Peaty (United Kingdom) - Swimming
Anton Čupkov (Russia) - Swimming
Caeleb Dressel (USA) - Swimming
Anton Christian Coleman (USA) - Athletics
Cristiano Ronaldo (Portugal) - Football
Egan Bernal (Colombia) - Cycling
Eliud Kipchoge (Kenya) - Athletics
Javier Fernandez (Spain) - Figure Skating
Jiří Prskavec (Czech Republic) - Canoeing
Johannes H?sflot Kl?bo ­(Norway) - Cross country ski
Johannes Thingnes Boe (Norway) - Biathlon
Joshiro Maruyama (Japan) - Judo
Karsten Warholm (Norway) - Athletics
Kento Momota (Japan) - Badminton
Lewis Hamilton (UK) - Formula One
Lionel Messi (Argentina) - Football
Luka Dončić (Slovenia) - Basketball
Marc Márquez (Spain) - Moto GP
Marcel Hirscher (Austria) - Alpine Ski
Milák Krištof (Hungary) - Swimming
Nathan Chen (USA) - Figure Skating
Rafael Nadal (Spain) - Tennis
Rudy Fernández (Spain) - Basketball
Saúl Álvarez (Mexico) - Boxing
Sebastian Brendel (Germany) - Canoeing
Stefanos Tsitsipas (Greece) - Tennis
Stephen Curry (USA) - Basketball
Tiger Woods (USA) - Golf
Tom Liebscher (Germany) - Canoeing
Virgil Van Dijk (The Netherlands) - Football
Javier Fernandez (Spain) - Figure Skating
Yuzuru Hanyu (Japan) - Figure Skating
Best Team of 2019
Brazil Men's National Team (Brazil) - Volley
Denmark Men's National Team (Denmark) - Handball
England Men's Team (England) - Cricket
German eight rowing (Germany) - Rowing
Győri Audi ETO KC (Hungary) - Handball
Italy Men's National Team (Italy) - Waterpolo
Japanese Judo Mixed Team (Japan) - Judo
Liverpool FC (England) - Football
Ski Jumping Team Germany (Germany) - Ski Jumping
South Africa Men's National Team (South Africa) - Rugby
Spain Women's National Team (Spain) - Basketball
Team Kajak Four Germany K4 500m (Germany) - Kajak
Team Norway (Norway) - Biathlon
USA Women's National Team (USA) - Football
Best Press Facility of 2019
FIE Fencing World Championship Budapest 2019, Budapest (Hungary) - Fencing
IJF World Championship 2019, Tokyo (Japan) - Judo
African Games Rabat 2019, Rabat (Morocco) - Multi sport
FIFA Women's World Cup France 2019 (France) - Football
IAAF World Athletics Championships Doha 2019, Qatar (Doha) - Athletics
Pan American Games Lima 2019, Lima (Per?) - Multi sport
Rugby World Cup 2019 (Japan) - Rugby
UEFA Nations League (Europe) - Football
Wimbledon Championships 2019, London (UK) – Football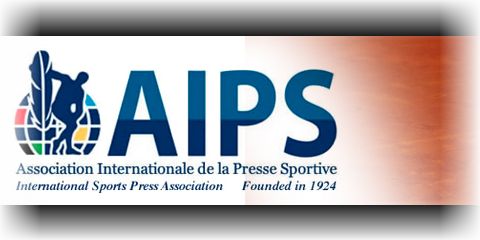 AIPS Media