Sportspress.be and the Dutch Sports Press (NSP) have jointly lodged a serious objection to the way in which the Jumbo-Visma cycling team handled the media presentation on January 22.
In their protest they argue that the Dutch and Belgian media have been completely sidelined and that there was no free news gathering. The media had to make do with images and interviews that were completely directed by Jumbo-Visma.
Additional media requests were not honored.
The team stated that "answers to all relevant journalistic questions have already been answered in the package we offer".
In their complaint, the NSP and Sportspress.be stated, among other things, that the media would like to determine for themselves which "relevant journalistic questions" are asked.
Sportspress.be and the NSP state, among other things, "that when cycling teams such as Jumbo-Visma and other sports organizations themselves start to "report" and thereby explicitly sideline journalists, that the axe has then been put at the root of sports journalism".
Reference is made to a number of other cycling teams (such as Trek, Lotto-Soudal, AG2R, Intermarché-Wanty), which were physically or digitally approachable at the training camp in Spain. "The coronavirus should certainly not be used as an apology and if it does happen, we would like to point out that a team like Deceuninck-Quickstep has done an excellent presentation via Zoom. Sports journalism is respected in this," the two organizations write.
"It will be clear to you that sports journalism in the Netherlands and Belgium is serious to prevent a repetition. When a team like Jumbo-Visma excludes the cycling reporters in this way, the ship will turn ashore," Sportspress.be and NSP write.
In a response, the team acknowledges the journalistic interests and speaks of "only good intentions". But otherwise they persist in their stand. Jumbo-Visma team claims to have been praised during the corona pandemic for the way of communicating and facilitating the media. "It was often described as the best of all teams," the team said.
The NSP and Sportspress.be will continue to closely follow the cycling team's approach to the media.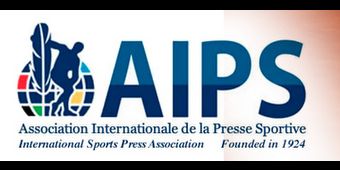 AIPS Media/Gerard den Elt - NSP Secretary General , Photo by Team Jumbo-Visma/Twitter